Contact Us For
An Estimate
Privacy Statement: Your information will be kept confidential and will not be shared with any third parties.
Why Homeowners Choose Us For Their Replacement Windows & Doors
Green Solutions Always!
Beautiful windows with efficient Low-E Glass
Award-winning GreenFlo® Home Energy System
Watch our video on windows & doors
Replacement Window & Door Company in Massachusetts
Refresh your home with replacement windows & doors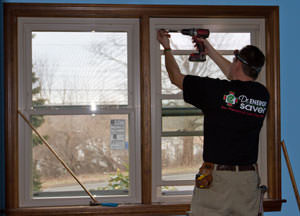 A new window inside the old one. A replacement window is sized to fit inside an existing window frame after the sash units have been removed
A home's exterior can have a huge influence when it's time to sell. We sometimes want to put resources into updates we can enjoy aesthetically, but what about the real needs? Window and exterior door replacement are upgrades that will not only improve your home's visual appeal, but also your home's energy efficiency.
Benefits of installing replacement windows & doors:
Improved curb appeal for your home
Reduced energy losses
Increased resale value of your home
Improved home comfort year round
Maintenance free exteriors
Don't let your windows & doors ruin the interior temperature of your home. Installing replacement windows & doors in your home will improve your home's appearance as well as efficiency.
Replacement window & exterior door installation
At Dr. Energy Saver South Shore we offer free estimates for replacement window and exterior door upgrades in Plymouth, Middleboro, Scituate, Marshfield, Norwell as well as Bridgewater, Rockland, Duxbury, Hanover, Brockton, Pembroke, and all surrounding areas.
Dr. Energy Saver South Shore can inspect your windows and doors
We want to replace inefficient, out-of-date units with new replacement windows and new exterior doors. Call or email for a free inspection and estimate today.
Contact Us For A FREE Windows & Doors Estimate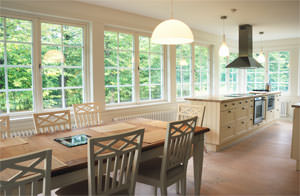 Replacement windows make an immediate impact on your home's exterior
Once you've decided that replacing the windows is the direction you want to take, we will have a specialist come to your home and carefully measure each window. We make sure the new replacement units fit snugly inside the existing jambs after the old sash have been removed.
Not only do we make sure the windows are a perfect fit, but we also value finding the perfect window material. All-vinyl construction is one option that not only improves energy performance but also provides excellent durability and resistance to the elements. Vinyl and fiberglass replacement windows are easy to maintain in that you won't have to worry about touching-up the paint. Should you like to change the color they can be painted!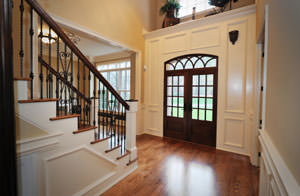 Durable, beautiful and energy efficient. This new entry door looks like it's made from wood, but it has a foam insulation core covered by a steel skin.
Replacement doors add insulation efficiency
In times past, wood was the material of choice for the home's front door. Nowadays, we find doors not made of wood but with steel, vinyl or fiberglass and filled with foam insulation. Not only do these changes improve energy efficiency, weather and crack resistance, and in some cases are even made to resemble the character and charm of a wooden door.
When shopping for a new front door, we suggest choosing a pre-hung option so that the door is ready to install. This means that it is already in its frame with the threshold, weatherstripping and trim, which reduces the difficulty in fitting the door.
Replacement windows and doors in Plymouth, Middleboro, Scituate, Marshfield, Norwell, and across MA
Call 1-781-335-0000 or contact us online to schedule a free home inspection and windows and doors estimate. We also offer a comprehensive home energy audit. We are the trusted resource for energy efficient replacements and upgrades across the state from Middleboro, Plymouth, Norwell, Marshfield, Scituate, to East Bridgewater, Lakeville, Hanson, Whitman, Kingston, Carver, and more!
Looking for a price? Get a no cost, no obligation free estimate.